The ProFix Repair Tool is our "players" ball mark repair tool.
The single prong design makes repairing ball marks easy on all grass putting surfaces. The rubber grip is available in black, red or green.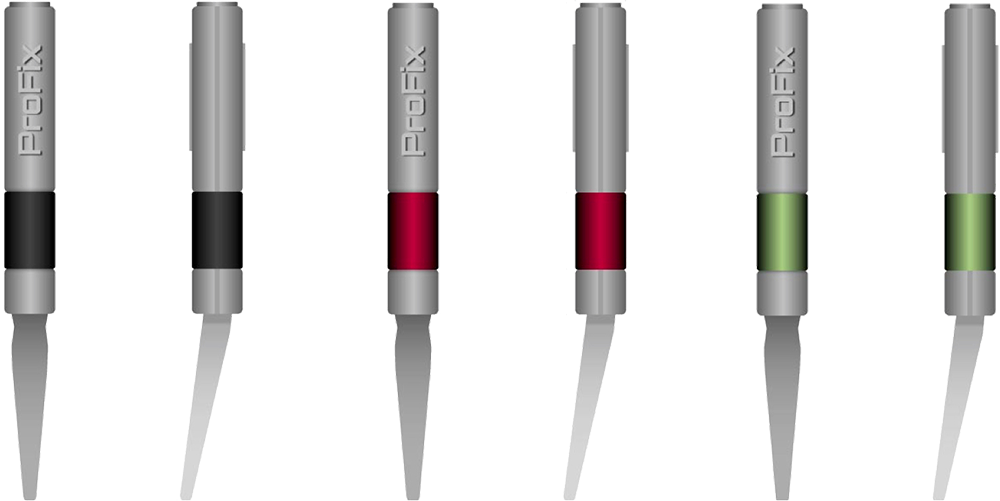 We have a number of metal repair tool styles available.
These repair tools can be double or single prong with antique nickel, brass or copper nish. They can be customized with an embossed or full color printed logo.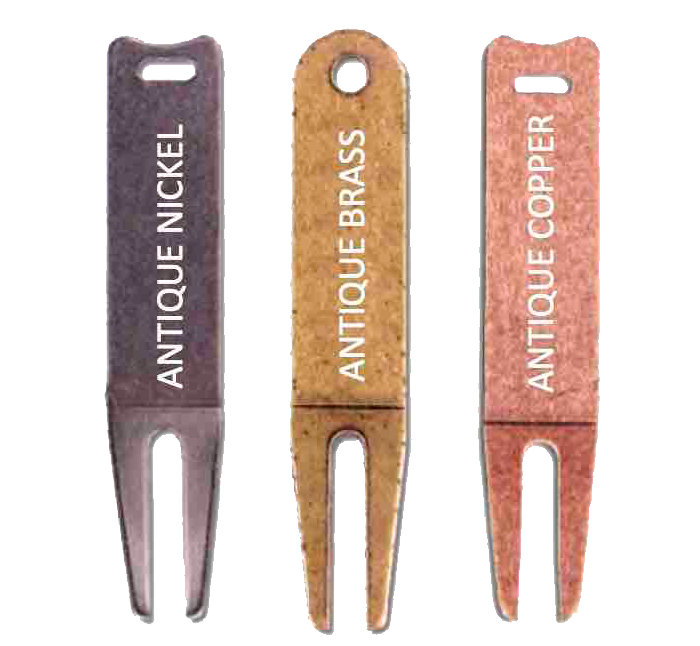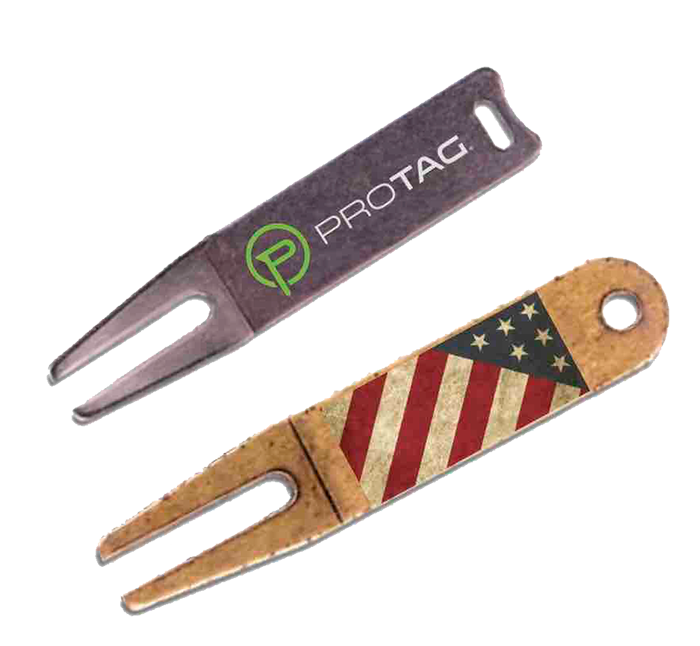 If you don't see what you need?
Please call 800-777-6824 or email us.