Metal
We have three main options for metal ball markers. Our 25mm marker can be customized on one side in full color and choose from many different finish options. The Premium Marker Coin is either 1 ½" or 1 ¾" with full color on both sides. The Premium Ball Marker & Coin Set features a full color coin with a removable magnetic 25mm ball mark.
Have an idea you don't see? Let us know and we can do a custom ball marker specifically to what you are looking for!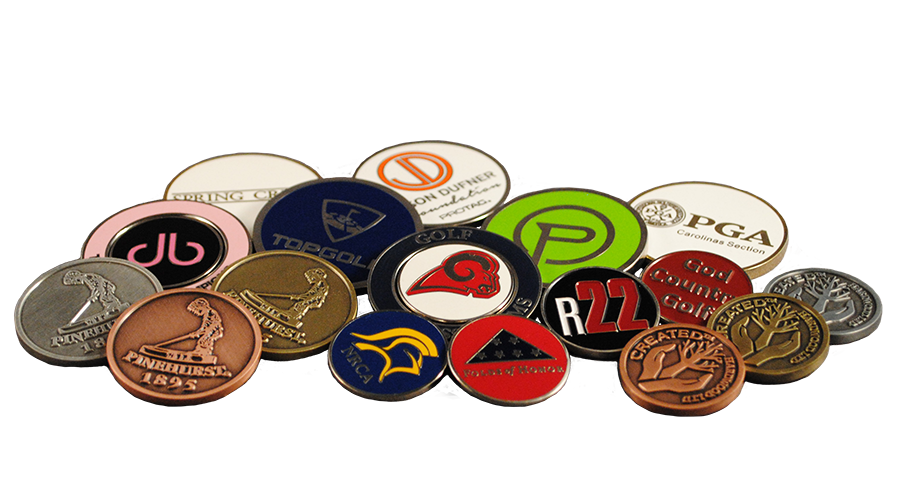 Perfect as always. My Event Guests are thrilled with the professionalism and class and it's my best vehicle for advertising our facility. It's priceless for our Outing Business.
-Steven Rofrano, Director of Golf
Lido Golf Club, Lido Beach, NY