Engraving Info
Engraved Tags Display The Highest Level of Personalization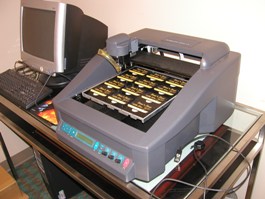 We'll engrave for you with total tag inventory management, and all you have to do is email us the names as you need them.
Click for Engraving Services info.
If you have your own engraver, we'll make tags to your specifications. When redoing the whole bagroom, we can save you time by engraving the initial big list and sending you the balance of tags for engraving on-site.
---
Shopping for your own Engraving Equipment?
Click here for Equipment Vendor Suggestions.